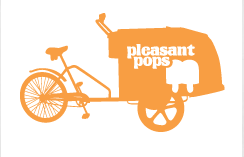 One of the themes of Common Folk Collective is doing your own thing. This week we're proud to share the D.I.Y.S work ethic of a promising DC business. My friend and former officemate Brian started an amazing company Pleasant Pops. Pleasant Pops was started to fill a missing market left by the lack of Mexican ice pops called paletas. I was lucky enough to sample some of the early pops and from my first taste I knew he was on to something.
Pleasant Pops started with a cart and a dream and they've grown quite a bit. They've had a successful Kickstarter campaign and are opening a store in the not too distant future.
They are currently competing for $25,000 and some assistance as to how to grow their business. Please help out some Common Folk doing some uncommon things and vote for them.