Tag Archive for folk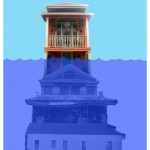 thos aka thosalumpagus aka totally thomas aka "fill in the blank." Help me reach my goal of finding a new place to call home by my birthday (+/- a couple weeks), May 24. I am intrigued by Argentina, Brazil, Mexico, Spain, Berlin, anywhere in Asia, exotic Baltimore, or any other places you might suggest. Who wants me to be their new neighbor?!?
I also happen to be into graffiti, photography, illustration, all things hip hop, and creativity in general. And I'm part of the Common Folk Collective. My Flickr page. Boooom.
Tweet
">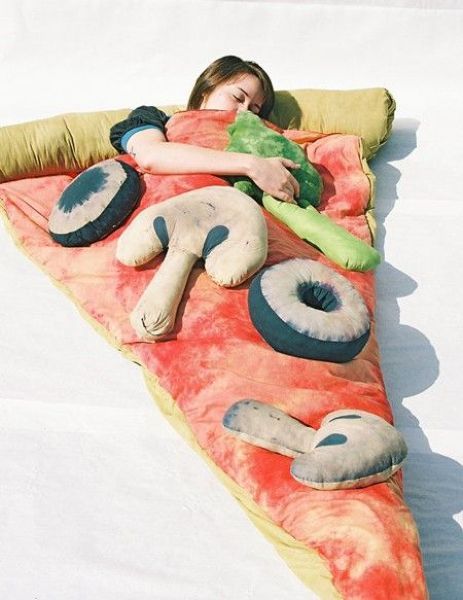 Pure awesomeness. I want this. I want to make love under the stars in this. Pizza and a sleeping bag combined in one beacon of shining light of genius. USA! http://www.tumblr.com/blog/commonfolkcollective
More from this artist at their Etsy page, B Fiber and Craft Emporium.
I strongly encourage reader submissions of themselves in the watermelon bikini.
Common Folk brethren NinjaSonik just recently dropped a new EP, No Swords or Masks, on Decon records-
"Reverend McFly and Telli Gramz turn a keen ear to this record, incorporating production from David Sisko, Soundwaave, and Plain Pat among others. Lyrically, the duo has never been sharper- though subject matter primarily touches on women, partying, and partying with women- proficient wordplay and cadence align them with the best hip-hop spitters. Verses from Mr. Starcity, Ifsonive, Daniel Merriweather, Shyvonne & Johnny on The Rocks (of Rocky Business) seal the deal."
It's always good to see friends progress and have good things happen. Oh, and if you don't know, GO SEE THESE CAVE MAN SAVS LIVE.
Category:
Art
,
Hip Hop
,
music
,
Thos
| Tags:
band
,
bartman
,
bathroom
,
ben
,
ben robey
,
cave
,
common
,
crew
,
decon
,
electro
,
electronic
,
ep
,
federline
,
folk
,
get
,
gonna
,
group
,
gully
,
hip
,
hip hop
,
hop
,
jah
,
jahstar
,
man
,
mcfly
,
music
,
ninja
,
ninjasonik
,
pants
,
pregnant
,
punk
,
rap
,
records
,
release
,
reverend
,
robey
,
sav
,
sexxx
,
somebody
,
sonik
,
tell
,
tight